Welcome to FletchAir
FletchAir, Inc. is known worldwide as the single largest manufacturer and distributor of parts for American, American General, Grumman-American, and Gulfstream-American aircraft. David Fletcher, President of FletchAir, has grown up with the Grumman family of aircraft and has been a stocking Grumman dealer since 1974.
Fletcher has dealt exclusively with Grumman aircraft and their parts for over 30 years.
Look to FletchAir for your PARTS
FletchAir keeps a full set of drawings and has access to most tooling. We can build nearly any part on the airplane and provide PMA authorization. FletchAir purchases retired aircraft for parts to supplement our new parts inventory, enhancing our ability to satisfy our customer's needs. We have parted out over 90 damaged Grumman-Americans and have almost every commonly used part available in our used parts inventory. This inventory constantly changes and would be impossible to publish. Please call us with your needs and see what we have in stock currently. Your parts will be shipped immediately.
Look to FletchAir Fleet Support for your MAINTENANCE

FletchAir Fleet Support LLC provides maintenance, modifications, and repairs to all the Grumman family of aircraft, from the AA-1 to the twin Cougar. Located in Houston, Texas for 32 years, FletchAir Fleet Support is now located at Silver Wings Fly-in Ranch 1409 Aviation Loop, Fredericksburg, Texas 78624 (TS36). If your aircraft is in need of maintenance and/or parts, our experienced staff is here to promptly serve you. We are labeled the "Grumman Specialists" with David Fletcher being the on-site "Grummanologist" to answer your technical inquiries. In addition to David, Garner Rice has over 24 years experience exclusively with Grumman aircraft and can answer almost any question.
Plans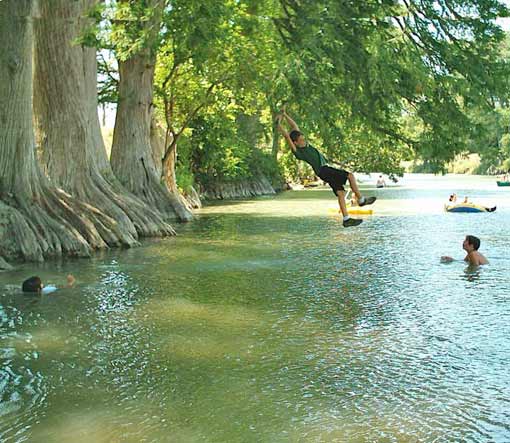 Fletcher Aviation sold its Houston FBO and Flight School in 2005. This required FletchAir to choose a new location from which to operate and it was decided to move out of the Houston area into a more pleasant environment. After a long search, the perfect property was found nestled in the popular Texas Hill Country.